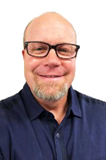 Physician Assistant
Matt McKinlay
Matt has been a certified Physician Assistant in orthopaedics for about 20 years, and he has been working with Dr. Altenburg since 2008. He enjoys seeing the lives of his patients improve after their surgeries.
Matt completed PA school at Idaho State University in 1998. When he isn't working, he is enjoying the outdoors with his family or coaching football at a local high school.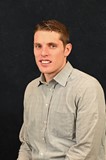 Physician Assistant
Spencer Esplin
Spencer is a certified Physician Assistant who graduated from PA school at Idaho State University. He completed his undergraduate studies at Brigham Young University-Idaho. Originally from southeastern Idaho, he is happy to be close to home increasing the quality of life of patients through orthopedic medicine. He also speaks Spanish and enjoys serving the Spanish-speaking population. In his spare time, Spencer enjoys skiing, baseball, mountain-biking, and family time.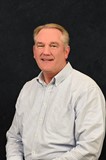 Physician Assistant
Todd Curtis
Todd has worked as a PA-C in orthopedics for 24 years. He enjoys meeting people and helping them improve quality of life through orthopedic care. He also enjoys riding his Harley in the great Northwest.